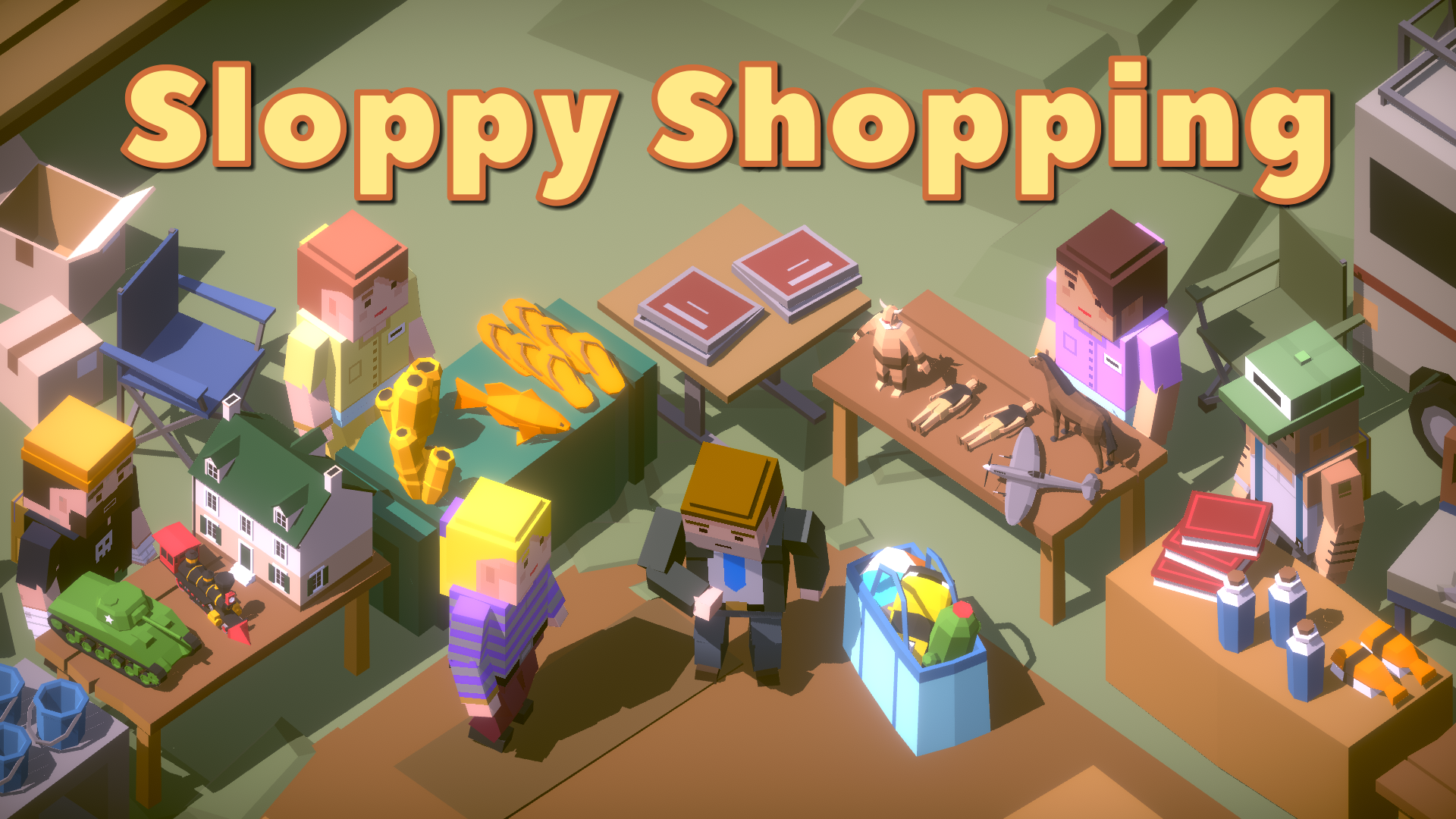 Sloppy Shopping
A downloadable game for Windows and macOS
A silly shopping game where you try to figure out what your friend wants and then buy them it without them seeing you.


Premise
Disaster! It's your friend's birthday tomorrow and you didn't buy them anything yet. Not only that but you've no idea what they actually want! You've hatched a cunning plan to take them shopping to a notorious flea market which has all manner of weird curiosities inside.
Listen to what your friend talks about to see what their interests are and show them items to see what they like. Distract them by calling them to look at an item and then grab the gift you want to buy them without them looking! The more things you buy that they actually like, the more pleased they will be when you present your gifts to them at their birthday party.
But watch out - take too long and the other shoppers will buy all the good stuff themselves!

Origins

Developed by Ed Kay (@edform) with writing by Jerry Belich (@j3rrytron ) during Pirate Jam 2020 on the theme of uncertainty.
If you'd like to try my last fully released game about swinging up mountains with a grappling hook and avoiding angry goats, you can find it at www.hanglinegame.com.

Also you can sign up to my newsletter here to get notified about new projects I'm working on. Thanks for checking my game out!

Install instructions
PC: Unzip the file and run the exe.
MAC: Unzip the file and put the .app into the applications folder and double click it.
Comments
Log in with itch.io to leave a comment.
We're using the same player models in our current project lol. Got them off the humble bundle xD ?
Really fun game! Hope you don't mind me making a video on it.
It really feels like being on a flea market, lovely details!
short and sweet. Very good
Add toilet paper and make it cost 100$ heh
Totally need to start presenting gifts to my friends this way ahahah